November 20
The Big Economic Bashkir-Austrian Forum takes place today at the Austrian Economic Chamber in Vienna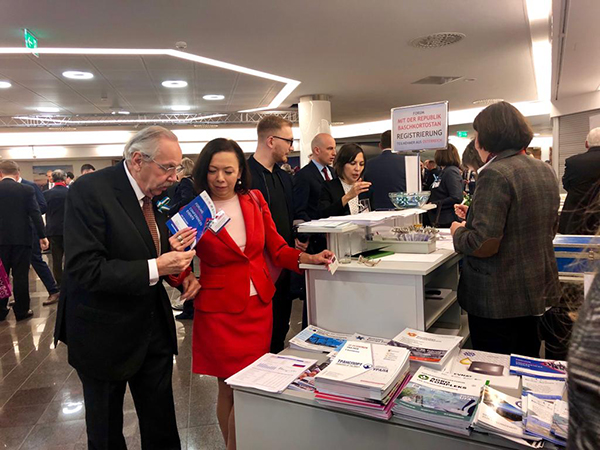 The Big Economic Bashkir-Austrian Forum takes place today at the Austrian Economic Chamber in Vienna.
The official delegation of Bashkortostan is headed by the First Deputy Prime Minister of the Government Andrei Nazarov.
The delegation of business circles of Bashkortostan includes the Director General of the Bashkir Exhibition Company Albina Kildigulova.
The presentation of the investment and economic potential of Bashkiria took place in the Austrian Chamber of Economics. The companies of the republic were represented at it.
"We are met with great interest," says Albina Vilyevna, "It is obvious that our republic is interesting for Austrian business." We also talk about our exhibitions and forums, and this is a great reason to come and get acquainted with Bashkortostan.
The program of the delegation of Bashkiria includes meetings with representatives of ministries, diplomatic services, and professional associations.
Business representatives were able to conduct individual negotiations, as well as visit the most interesting for each profile company in Austria.