December 2
Bashkir exhibition company entered the "golden hundred" of Russia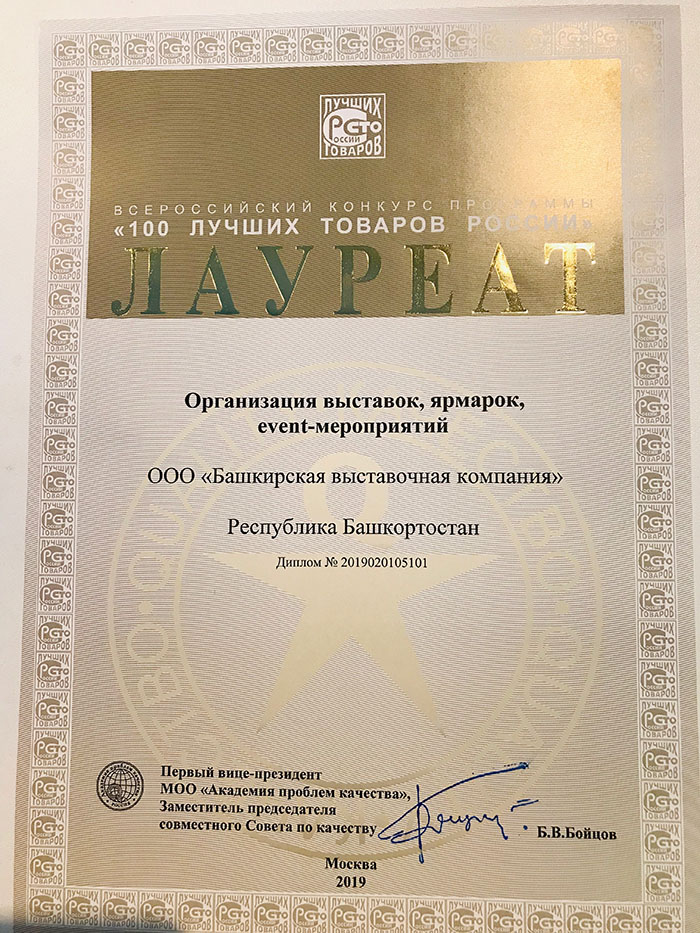 The results of the All-Russian contest of the Program "100 Best Products of Russia" of 2019 became known.
The Bashkir exhibition company, which had previously won the regional stage, became a laureate in the federal competition. She was recognized as the winner in the nomination "Services for industrial purposes" for the organization of exhibitions, fairs, event-events.
The diploma was signed by the First Vice-President of the MOO "Academy of Quality Problems", Deputy Chairman of the Joint Council on Quality B.V. Fighting.
Winners may use the competition logo for promotional purposes. For winners, this is a golden yellow emblem.