The Bashkir exhibition company provides room reservations for exhibitors on special offers in the hotels listed below.
Transfer along the route - "Hotel-exhibition, exhibition-hotel" is carried out when booking through the Bashkir exhibition company.
For arising questions, call 8 (347) 216-55-28, Olga Vladimirovna Dunyushkina's contact person.
Dear participants, If you have already chosen a hotel, please fill out an application for a hotel reservation and send it to e-mail hotel@bvkexpo.ru
Hilton Garden Inn Ufa Riverside, Aksakova street 4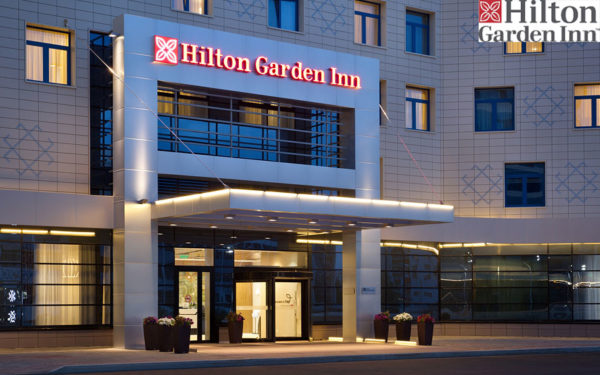 Hilton Garden Inn Ufa Riverside is located in the historical center of Ufa, on the banks of the Belaya River, overlooking the parkland and the monument to Salavat Yulaev. The hotel is just 20 minutes from the airport, 500 meters from Congress Hall, 20 minutes from VDNH EXPO.
All rooms are equipped with all necessary equipment in accordance with the international standards of the Hilton Garden Inn:
Serta branded mattress bed, electronic safe, mini fridge
24-hour Lobby Bar
high speed Wi Fi *
24-hour Fitness Center *
color printing business center *
Self-service laundry*
professional aquatic services
*These services are provided free of charge.
You can also take a virtual walk around the hotel by following the link: http://virtualgid.ru/catalog/oteli-gostinitsy/otel-hilton/
Hotel Holiday Inn Ufa ****, Upper trading area 2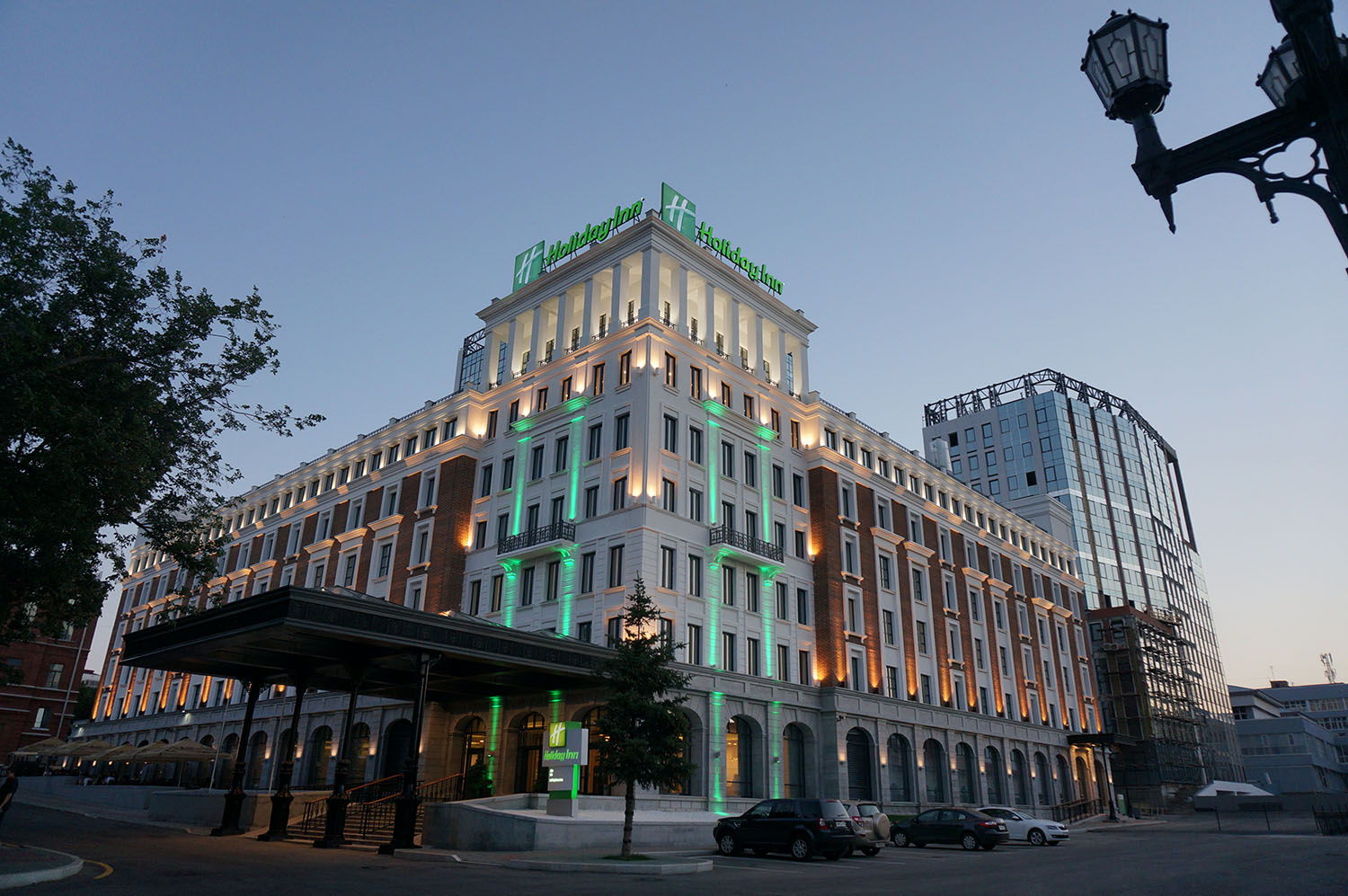 Holiday Inn Ufa is a modern and comfortable hotel that is suitable for both family vacations and business trips.
Particularly highly appreciated by guests are the hotel's good location in the historic and business center of the city. You will spend no more than 15 minutes on the way to VDNH-EXPO!
At the disposal of our guests:
Rooms from Standard to Presidential Suite
Free secure parking
8 conference rooms with a capacity of 20 to 250 people
Cardio Zone
Spa
Restaurant with European cuisine
Free high-speed WIFI
Each room has: a work area, a safe, a climate control system, a pillow menu, a TV with satellite TV and a minibar.
For those who are not used to putting things off for later, our Open Lobby is at our disposal - an open space that becomes both a bar, a restaurant, an office with high-speed Internet and a computer, as well as a games area where you can meet people and spend time in a pleasant conversation .
Welcome to Holiday Inn Ufa!
Russia, Republic of Bashkortostan, Ufa,
Upper trading area 2
Crowne Plaza Ufa – Congress Hotel, Zurups street 7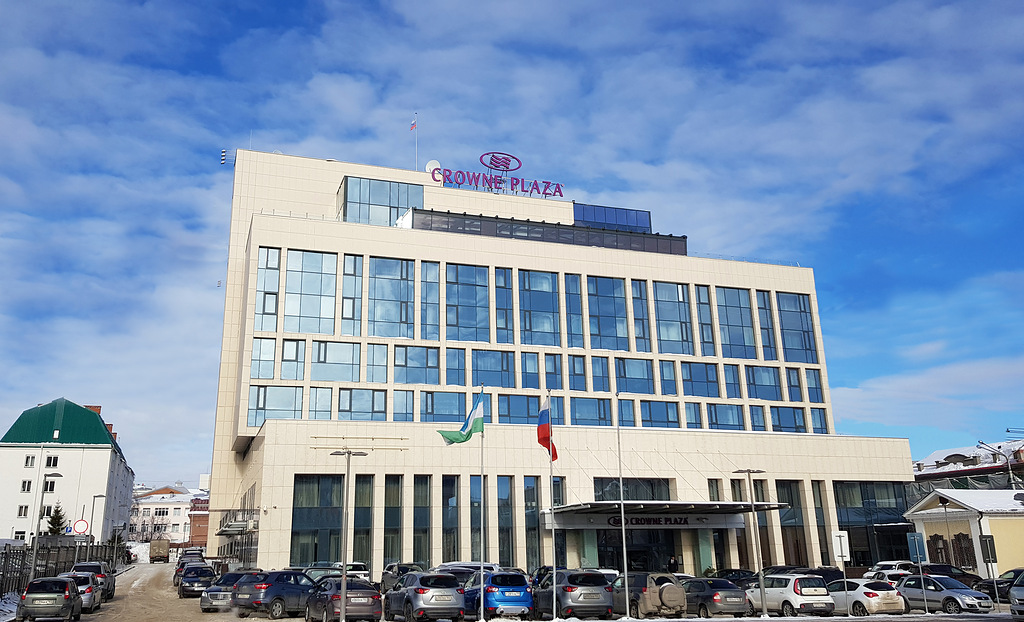 The only five-star hotel in Ufa, which is a 30-minute drive from the international airport and 15 minutes from VDNH-EXPO. It is located in the business center of Ufa near the government quarter, parks and attractions.
161 comfortable rooms from Deluxe to Presidential Suite:
• Club floor with VIP lounge;
• VIP-hall of Russian billiards;
• 12 conference rooms from 10 to 500 guests;
• Business area;
• Library;
• Antique and souvenir shops;
• Fitness center with modern sports equipment and a sauna;
• 3 restaurants: Sky Lounge, Rossinsky and Novum open-air restaurant;
• Shine SPA with jacuzzi and hammam;
• "Bathhouse on the roof" - a Russian bathhouse with a glass steam room;
• Underground parking.
Россия, 450057, г. Уфа, ул. Цюрупы, 7
Hotel complex "BASHKIRIA"  ****, Lenina street 25/29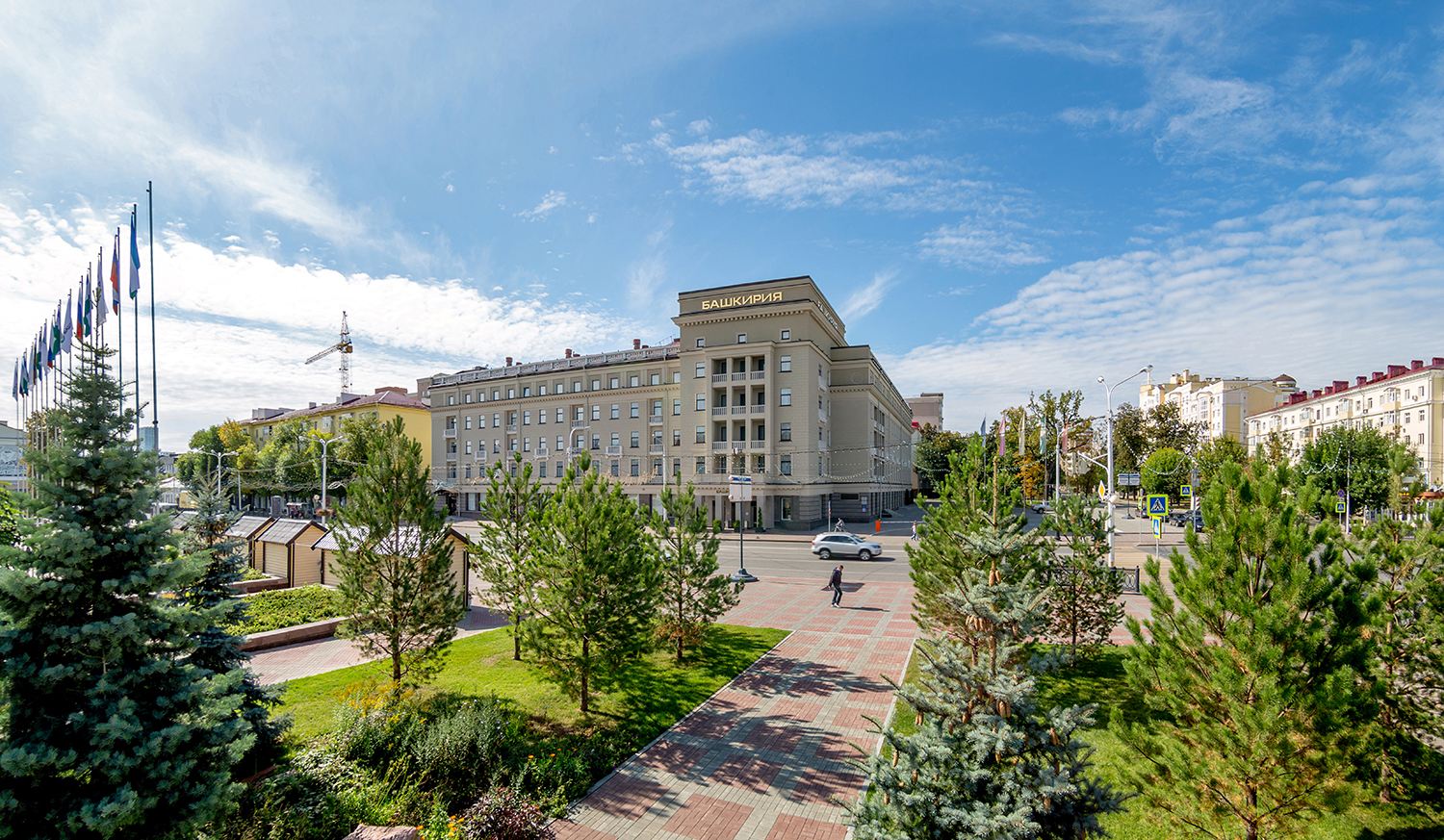 The hotel complex offers you:
∙ 211 comfortable rooms with a total capacity of up to 400 guests
∙ restaurant complex, with national and European cuisine
∙ breakfast buffet
∙ 2 modern conference rooms and 4 meeting rooms with a capacity of 10 to 220 people
∙ room - service (24 hours)
∙ fitness room equipped with professional gym equipment of the TechnoGym brand
∙ SPA center (pool, hammam, sauna)
∙ free Wi-Fi throughout the hotel
∙ concierge services
∙ free parking
∙ lobby bar
∙ beauty salon
∙ laundry and dry cleaning services
Elegantly equipped and spacious rooms in pastel colors, equipped with modern furniture, will provide each guest with a pleasant stay. Each room is equipped with air conditioning, safe, telephone, LED - TV, minibar, kettle, tea set, iron and ironing board. Guests have at their disposal a comfortable bath / shower and hairdryer.